Roofing Orange County, Los Angeles
Roofing Orange County, Los Angeles
SERVICING:

ORANGE COUNTY

·

LOS ANGELES

·

SAN FERNANDO VALLEY

·

SOUTH BAY
SERVICING:  ORANGE COUNTY  ·  LOS ANGELES  ·  SAN FERNANDO VALLEY  ·  SOUTH BAY
SERVICING:  ORANGE COUNTY  ·  LOS ANGELES  ·  SAN FERNANDO VALLEY  ·  SOUTH BAY
Welcome to our gallery page! Here you can see some examples of the services we offer. We work with both residential and commercial customers in Orange County, Los Angeles, CA and surrounding areas.
Happy clients speak volumes about working with H Roofing Inc.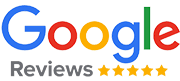 Professionalism, Punctuality, Quality, Responsiveness, Value
Luis waterproofed our deck in our Newport Beach duplex. He was very responsive and professional – such a pleasure to work with. He answered my calls when I had questions. I would definitely be be hiring and recommending him again!"
– Maira Michelle Soria, Mission Viejo, CA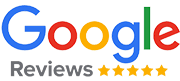 Professionalism, Quality, Responsiveness
"Called Luis as I had a roof leak. He answered promptly and fixed it in a day. Also recommended some Maintenance that avoided future issues. All in a very reasonable price. Highly recommend."
– Karthik Aravamudhan, San Mateo, CA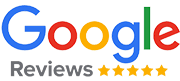 Professionalism, Quality, Value
"Very reliable, friendly and great value. They were on time and answers all my questions in a friendly manner and did an amazing job."
– Margarita Gonzalez, Los Angeles, CA
Best Prices in Orange County and Los Angeles
20% Discount for New Customers
Roof Repairs Start at $750
One Year for Labor: We stand by our work and will the extra mile for your peace of mind.
Easily the most professional, skilled, and efficient roof repair specialists in the Orange County and Los Angeles areas.
ROOF REPAIR ORANGE COUNTY AND LOS ANGELES, CA
The Roof Leak Repair Services to Trust
Many homeowners and businesses in the Orange County, Los Angeles and Southern California area have made us their go-to roof repair specialist because we offer five-star assistance and support. We are methodical about our duties, meaning that we will carefully study your project before we make any suggestions and start its execution. We will use our time management skills and know-how to help you go through a stress-free and hassle-free experience. We will also carry out a detailed walkthrough in your presence to make sure everything is up to par with your expectations.
Book our roof repair services by calling us now. We will gladly answer any questions you may have. We look forward to helping you!
On-site estimates and assessments are free.
On-site estimates and assessments are free.